The Western Downtown Parade kicks off the annual Central Kansas Free Fair. The 2016 Parade begins at 4 p.m., Thursday, August 4th, at 7th Street and Buckeye and proceeds south to 3rd Street and west to Washington Street.
Theme: "Trails, Rails, and Tales"
Judging categories:
Commercial
Non-Commercial
Youth
Entries:
Entry Form
*If you are having trouble printing this form, try saving the file to your computer and printing from there. If you continue to have problems, copies are available at the fair office!
Entries are due by Friday, July 29th, at 5:00 pm. No entry fees apply. Entry forms will be accepted by email at paradeckff@gmail.com or contact the CKFF office. Please have entry forms in before the deadline as people or businesses who do not fill out an entry form will not be accepted to participate in the parade, and any entries made on the day of the parade will be refused. 
Parade Check-in table is up & running! Come check in any time. PLEASE DO NOT wait until the last minute! Check-in closes at 3:30 Sharp. Check-in stand is at Emmanuel Church.
2016 Parade Lineup Order
2016 Parade Lineup Map
2016 Parade 'Let Out' Map
Parade Committee:
Baillee Flora
Morgan Rutter
2016 Parade Marshal: Joe Minick
2015 Sponsors:
Eagle Communications
First Bank of Kansas
Gibbs Liquor
Holt Motor Co.
Pinnacle Bank
Pioneer Farm & Ranch
2015 Winners
1st: Village Manor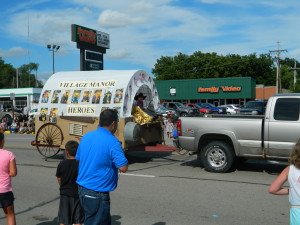 2nd: Proscape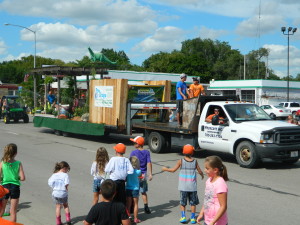 3rd: Jolly Jayhawkers 4-H Club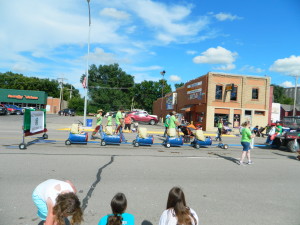 Commercial:
1st: Proscape
2nd: Farm Bureau
3rd: MKC
Non-Commercial:
1st: Village Manor
2nd: Impact
3rd: Brookdale
Youth:
1st: Jolly Jayhawkers 4-H Club
2nd: Abilene Parks and Rec
3rd: AHS Activities Float
Pete Shank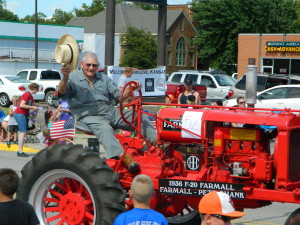 Faith Rocks