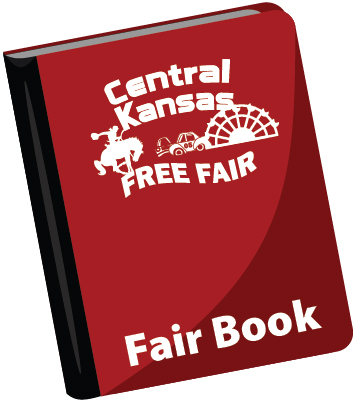 The Fair Book is no longer being mailed out with the newspaper. Please visit the Central Kansas Free Fair Office for a copy, or download a PDF of the current Fair Book here. The book includes information on Grandstand events, entertainment, entry information, general rules and regulations, judging schedules, and a map of the fairgrounds. The Fair Book also contains important information, rules, and regulations for all divisions of 4-H, FFA, and Open Class events.
For more information or for questions, please contact the Central Kansas Free Fair office.
The Central Kansas Premium Guide (Fair) Book is sponsored by the following businesses.
Thank You!!!
Abilene Printing & Office Products Co., Inc.
Ag Aire, LLC
Cottonwood Law Group, LC
Hoffman Construction
Horizon Farm & Ranch Realty, LLC
Tiffany Cattle Co., Inc.
The Fair Book is a large file, so please allow a few minutes for the file to download. Your download speed may vary depending on your Internet connection.